Dear Customer, We are revamping our supply chain and logistics to serve you better. Hence will be closed till September 28th. We will be back in action from September 29th. We initially planned to do the revamp along with the current operations, but feedback's suggest to go the other way. Any inconvenience caused is deeply regretted.

Kerala's largest online grocery store
Product Details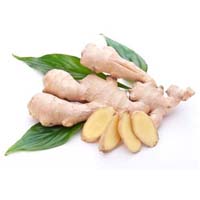 Ginger (Inji) 250g (Grade A)

Brand :
Kada
MRP :

38.00

You Pay :

38.00

Availability :
Limited
This item is Vegetarian
Product Description
Ginger, with its strong and spicy aroma, has its own place in Indian cuisine. For thousands of years, ginger has been used for the treatment of innumerable ailments due to its powerful therapeutic and preventive effects. It has anti-inflammatory, analgesic, antioxidant, and anti-emetic properties. It helps to decrease inflammation, swelling and pain due to its ability to inhibit prostaglandin and leukotriene synthesis. It inhibits serotonin receptors and has the ability to break up and expel intestinal gas (carminative effect) which makes it a good antiemetic agent. Its antioxidant activity, the ability to induce cell death (apoptosis) and suppressing certain protein bestows it with anticancer properties. Compounds found in ginger are known to suppress allergic reactions. All these properties make ginger a powerhouse of health benefits.
My Basket
»

Net Payable

0.00
»

Product Discount

0.00
»

Total Amount

0.00
»

Delivery Charges

0.00
Shop for Rs.899.00 or more to avail free shipping.
We accept cash and food coupons on delivery.