Kerala's largest online grocery store
Product Details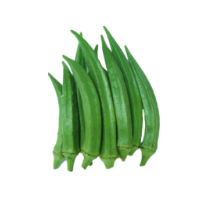 Ladies Finger 500gm

Brand :
Kada
MRP :

26.00

You Pay :

26.00

Availability :
Instock
This item is Vegetarian

KADA Express
Product Description
Ladies Finger earned its curious name because the edible part of the plant is long and tapered, much like the fingers of an elegant lady. It is a wonderful source of important vitamin C,A,E,K and B Complex. as well as iron,calcium,potassium,sodium,copper,magnesium,selenium and zinc. It is also low in calories and high in dietary fiber. the presence of eugenol helps fight against diabetes. The fiber also helps stabilize blood sugar level by delaying sugar absorption from the intestine.
My Basket
»

Net Payable

0.00
»

Product Discount

0.00
»

Total Amount

0.00
»

Delivery Charges

0.00
Shop for Rs.899.00 or more to avail free shipping.
Free Shipping is not applicable for KADA Express.