Due to the current unprecendented situation, all ODDS are against us in terms of product availability, delivery smoothness,, availability of adequate resources and most importantly the need to take care of our staff safety and yours. There might be slight delays encountered in the delivery. Kindly bear with us.

Kerala's largest online grocery store
Product Details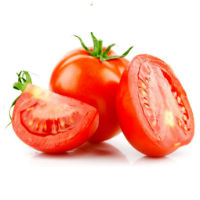 Tomato (Thakkali) 500g

Brand :
Kada
MRP :

36.00

You Pay :

36.00

Availability :
Instock
This item is Vegetarian
Product Description
Tomato containing amazing amounts of lycopene which is said to have anti-oxidant properties. and it can reduce prostate cancer. Tomatoes are rich in potassium and fiber. A person who drinks 8 ounce of tomato juice a day, can prevent inflammatory diseases like osteoporosis and Alzheimer's. It works against impotency and help increase the
My Basket
»

Net Payable

0.00
»

Product Discount

0.00
»

Total Amount

0.00
»

Delivery Charges

0.00
Shop for Rs.899.00 or more to avail free shipping.
We accept cash and food coupons on delivery.